Our fees
Our fees are fixed. No surprises. No stress.
Landlords Tax Services fees
Landlords Tax Services fees: our fees are fixed. No surprises. No stress.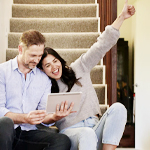 Our fees
Tax Return for sole landlord with one property
£395 per year
Second Tax Return for joint landlord for the same year
£100 per year
Each additional property for the same landlord
£65 per year
Members of an Employee Share Scheme
from £175 per year
Checking availability and effect of Split Year treatment
from £225
Pension Tax Relief Restriction
(normally for UK residents with incomes of over £200,000 or £240,000 including employer pension input)
from £85 per year
Capital Gains Tax (CGT) in-year Return
from £295 per Return
or from £395 for 2 joint owners
Capital Gains Tax (CGT) year-end Return
from £175 per Return
or from £245 for 2 joint owners
Let Property Campaign Disclosure (multiple past years)
Contact us for an estimate
Annual Tax on Enveloped Dwellings (ATED) Relief Declaration
(Companies and Trusts only)
£150 per Declaration
Annual Tax on Enveloped Dwellings (ATED) Payable Return
£150 per Return
Non-Resident Landlord Scheme amendments
(after initial registration)
from £30
Changes to your Tax Return where you have amended the information you supplied
from £75
Other items
Contact us
We undertake to prepare the UK Income Tax Returns of UK landlords and landlords resident outside the UK (also known as non-resident landlords) from the information supplied by the lettings agent, and by the client himself/herself. We rely upon the information being provided to us being complete, accurate and timely in its submission. We cannot be held responsible for the consequences of inaccurate, incomplete or late submission of data to us. We reserve the right to charge an additional fee where the information supplied is incomplete, inaccurate or late.
The above fees apply to UK and non-resident individuals only. For our fees for UK and non-resident Companies, please contact us for an estimate.
Fees charged to residents of the UK are subject to VAT.
---